Change a network zone normalization rule to an institution zone rule
Last updated
Product: Alma
Product Version: All
---
Description
After creating a normalization rule in an institution zone which belongs to a Network Zone, the rule is saved as a network zone rule and cannot be added as a process to metadata configuration profiles in the Institution Zone.
Resolution
Change the default setting for saving new rules and duplicate the previously created rule:
1. Go to Alma > Resources > Cataloging > Open Metadata editor
2. Click into Records tab > New > Placement Options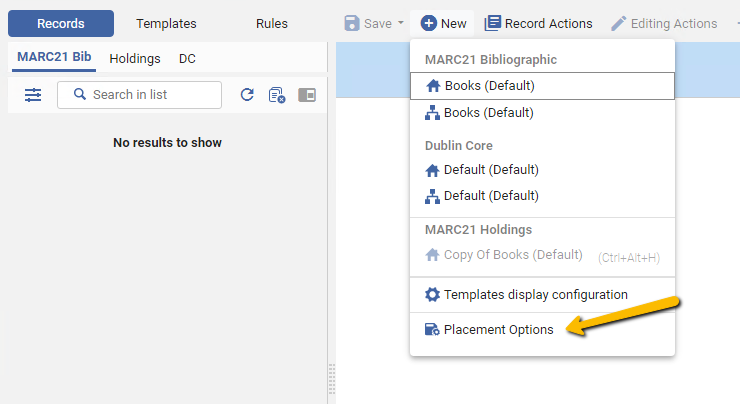 3. In the window choose the relevant location in "Placement of new rules" (Local)
4. Go to the rule which was saved in the Network zone, click on it and choose "duplicate".
A copy of the rule will be saved within the local rules and can be added as process to metadata configuration profiles.
---
Article last edited: 29-Apr-2022