Where does Alma publish local records and Primo harvests records from?
Last updated
---
Question
Where does Alma publishes local records and Primo pipe harvests records from, with S/FTP connection?
Answer
On Alma interface:
On Alma home page > Resources > Publishing Profile > Publish bibliographic records to Primo
Click on Ellipses
Select Edit
In Submission Format section, look for "FTP Configuration" and Sub-directory if entry exists.
For example:
FTP Configuration: primo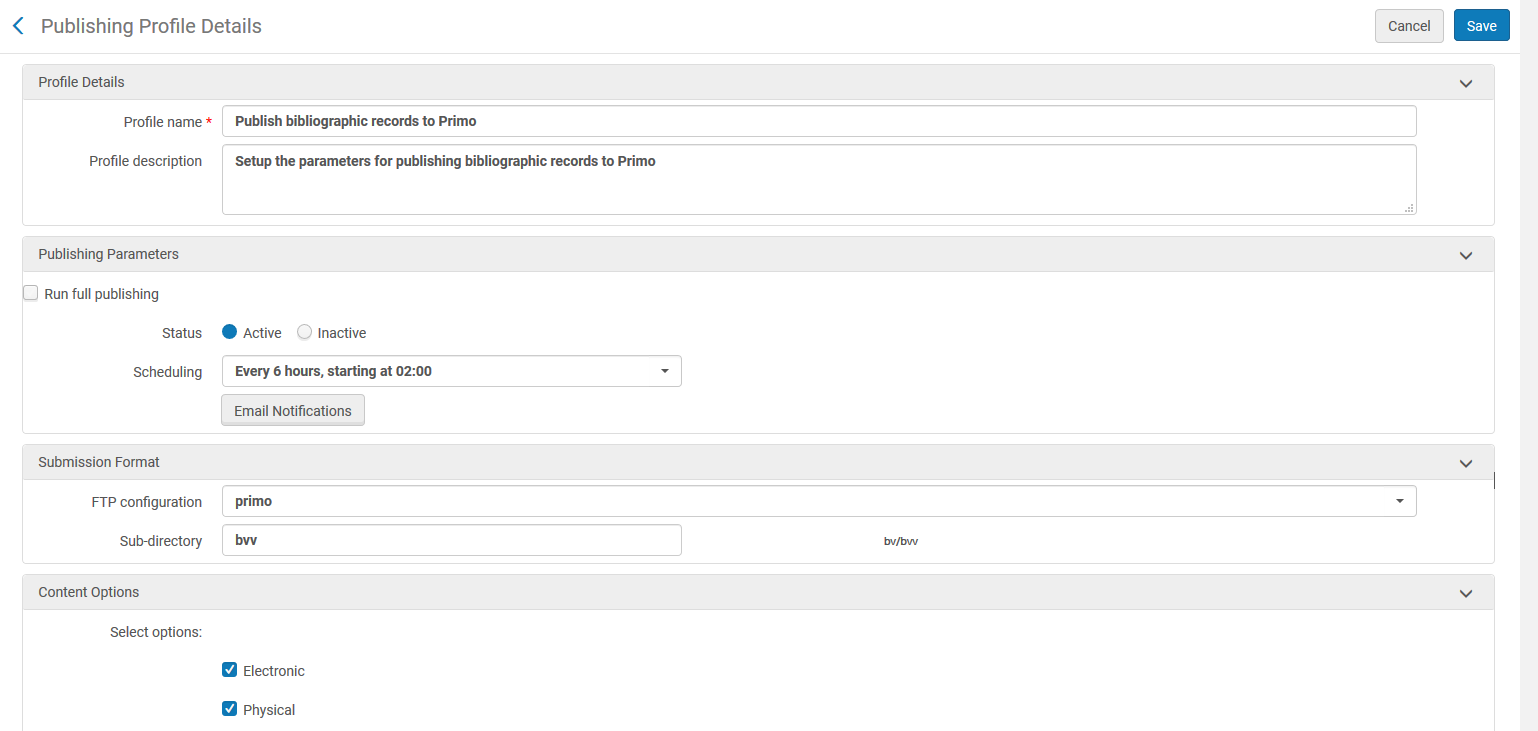 Go to Alma Configuration - General > External Systems > S/FTP definitions
Look for FTP Configuration name defined in Publishing Profile in available List of S/FTP connections. In this example: primo
Click on ellipses and select view
Alma publishes records to server defined here.

Note - Alma Sandbox by default publish to server to sub-directory /sandbox/
On Primo Side:
Look for the relevant pipe Configuration to match the server name and sub directory name, as defined in Alma.
To check sub directory location in the pipe configuration.
---
Article last edited: 17-Jun-2019