How are digital collections integrated into Alma?
Institutions that have been curating digital collections for some time will typically have one - or more - digital repository software solutions in place. In certain cases it may be desirable to leave these solutions in place. Nevertheless, the library may wish to include the digital assets among the library's Alma inventory and allow end users to access them via Primo, while leaving the images, documents and other files exactly where they are.
This integration is already supported and includes the ability to integrate with digital repositories such as: Fedora, DSpace, Rosetta, DigiTool and CONTENTdm using standard OAI-PMH functionality. How does it work?
Alma harvests records published by the digital repository (via file or HTTP)

Alma creates a digital representation when a matching bib record is found; otherwise, a new bib record (having a digital representation) is created (using matching and normalization rules)

Alma publishes to Primo; 'View It' is available for remote digital items
After the import, you should be able to see your digital objects by searching Alma.
Alma will then publish your objects to Primo (unless you have suppressed your objects). In Primo's View It tab users can access the object directly from the remote repository.
Does Alma support managing collections of digital representations and their metadata?
Alma supports an extensive set of functionalities and workflows for managing Special Collections.
As part of this, Alma is able to support large scale staff ingest scenarios.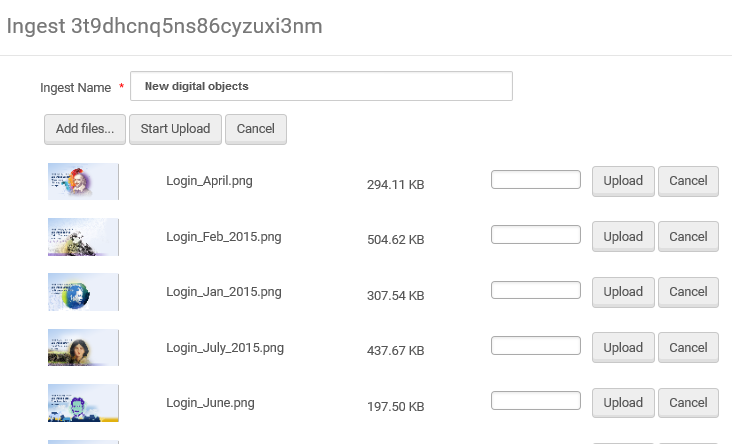 The mechanism for bulk deposit (ingest) supports different formats such as Marc based files, Dublin Core as well as CSV.
Can collections be imported into Alma?
Alma supports an import profile of type Collection. EAD files can be used as an exchange format for importing into Alma to create top-level collections with their sub-collections.
Can I search in Primo by Digital Collection?
Yes, Primo supports the option of searching by collection. An example can be seen in the following screen capture:
Clicking on a collection will open the collection's contents and sub-collections:
How can imported digital records be linked to a collection?
An out of the box normalization process (addBibToCollectionNormalizationTask) allows for defining an import profile that will assign imported digital titles to a collection according to the value of the 787 field of the MARC record.
Can a title be assigned to a collection from the MD Editor?
Alma supports the option of assigning a digital title to a collection from within the MD Editor. The is option is accessed from the Tools pull down menu:
The cataloger can then search and choose the collection from the list of collections:
Total views:
1000