Where can I find the Title Click Reports/IEDL Reporting in Summon?
Last updated
---
Question
Where can I find Title Click Reports also known as IEDL Reporting in Summon?
Answer
Step 1: Go to the Summon Administration Console. Click on "Usage."
Step 2: In Oracle Business Intelligence (OBI), click on "Shared Folders." Next click on "Summon Community."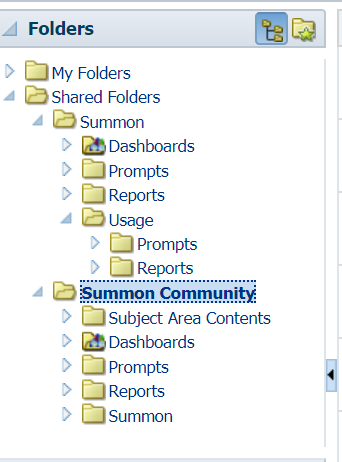 Step 3: Click on the report labeled, "Title Clicks." This is the out-of-the-box report for IEDL Reporting.
---
Article last edited: 05-Nov-2019