Best Practices Toolkit: Activating E-Resources With the Activation Task List
Last updated
What is it?
The steps laid out in this toolkit can be used to activate e-resources using the Electronic Resources Activation Task List (Manage Electronic Resource Activation).
Why shall I use it?
The Electronic Resources Activation Task List helps manage the process of activating electronic collections in Alma. This is useful for efficient activating collections in a repeatable manner.
Where is the Electronic Resources Activation Task List?
Resources > Manage Inventory > Manage Electronic Resource Activation
Steps to use the E-Resources Activation Task List
The following is the general process for using the task list:
Using the CZ for ordering? If so, skip to step 3. If not, then create a Local Collection.
Add titles to Local Collection via:

Bulk Import
Manual Entry

Set up the billing

Search for the collection and select Order if billing as one line item for the whole collection
OR create multiple orders if billing is done for each title in the collection

Activate the eResource

Receive the eResource from the vendor
Activate electronic material

Await or create an invoice
Optional Step: Test access to the e-resource
Finalize the process by updating the resource status to Done in the task list.
Additional info: How to activate an Electronic Collection from the Community Zone
Step 1
Search the Institution Zone to double check that the Electronic Collection is not already activated at your Alma. If the "People" icon shows up – it means the collection is already active in my Alma (and users will find the information in Primo).
Step 2
If the collection is not found, click the Community tab to proceed in the Community Zone (CZ).
E.g. here for "EBSCOhost Health Business FullTEXT" - Click: Activate
Step 3
Follow the Wizard - most important is to fill the Full Text Service switches - activate this electronic collection service, make service available, and as relevant - automatically activate new portfolios (as they are added through the Community Zone updates)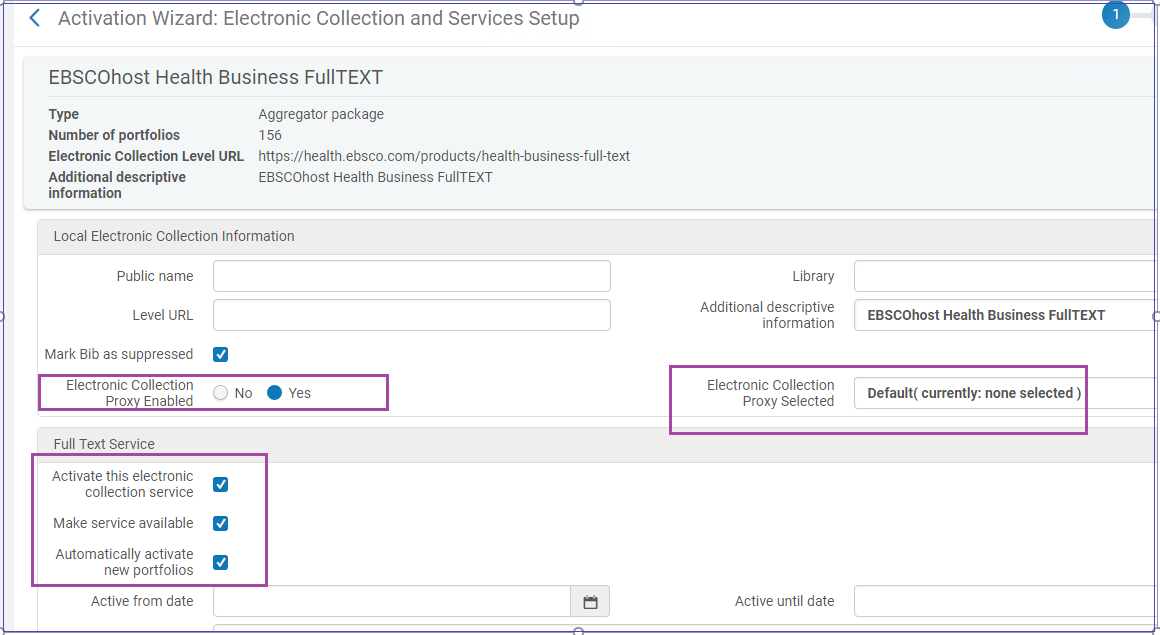 Fill full text parameters as relevant. Most important - decide on Proxy setup (usually - Yes).
Decide if to activate all portfolios immediately, or via Excel, or individually later:
Confirm to Activate