Resource Sharing - March 2017 Enhancements
Last updated
Automatic Print Slip Option on the Receiving Items Page

Idea Exchange:
Print slips may now be set to automatically print from the Receiving Items page using the
Automatically print slip
radio button. The option defaults to
No
. The selection is remembered for the duration of the session. When
Automatically print slip
is set to
Yes
, if multiple items are being scanned, a print slip is generated for each barcode. For more information, see
Receiving Items
.
Receive Items Page
A new print slip,
Resource Sharing Receive Slip Letter
(see
Configuring Alma Letters
), has been created for this option. In order to use the letter, it must be activated from the Letter Activity page. The letter is unavailable from the Scan-In Items page.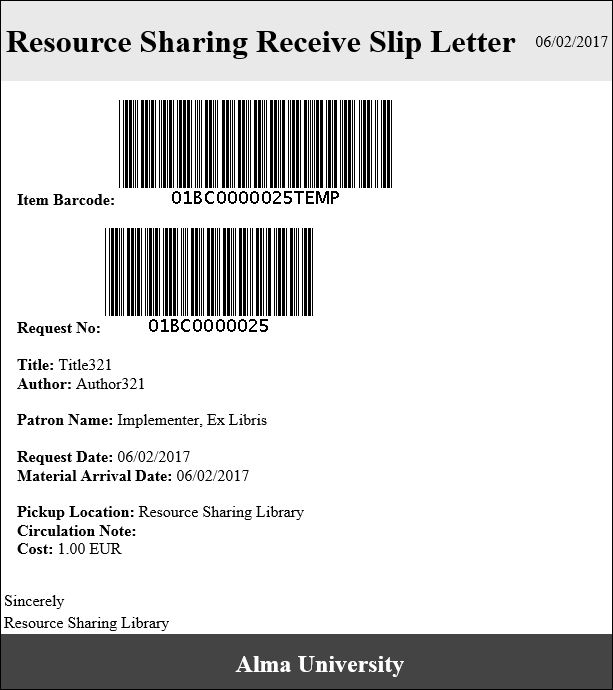 Additional Resource Sharing Enhancements
Two changes were made to the

Receiving Items

page. When receiving a single item from a borrowing request, the received item now appears in the scanned items table on this page. Additionally, the email icon in the

Requester

column was removed, as it is no longer relevant.