Digital Resource Management - June 2017 Enhancements
Last updated
Sorting Collection List By Date and Name
You can now sort the list of collections and sub-collections by Creation Date or Collection Name by selecting an option from the
Sort By
drop-down list. You can select ascending or descending order by clicking the up and down arrows. To save the sort so that it appears the next time you view the page, click
Save order
. The order appears in your discovery system.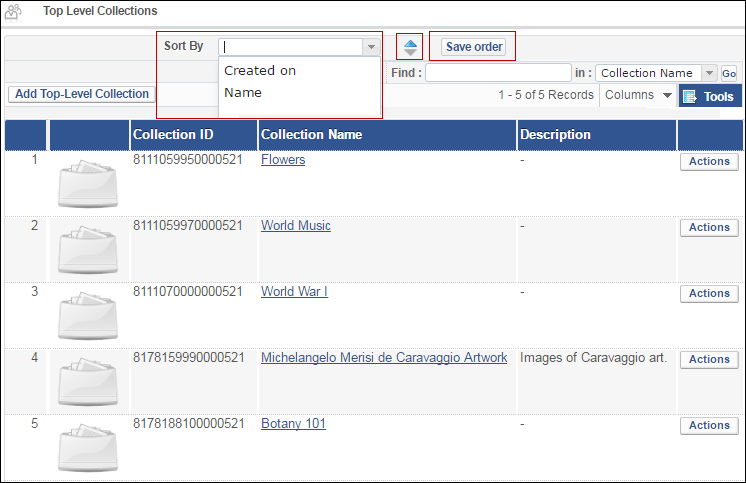 Sort Collection List
When creating a new collection or sub-collection, select from the
Place at/Before
drop-down list to have it placed at the top, bottom, or before an existing collection or sub-collection.
Place At/Before
Additional Digital Resource Management Enhancements
On the

Approve Deposits

page, the

Assign

drop-down list was replaced by the

Assign Selected

button and the

Process Selected

button was added:

Approve Deposits

You can select deposits and click

Assign Selected

to assign them to other users or click

Process Selected

to approve, decline, and return the deposits.