Configuring CV Management
Last updated
This page describes how to configure CV management. For enabling CV creation in the profile see here.
Enable CV Templates
There are out of the box templates available for researchers when creating a CV. The researchers will see this list as the first page when creating a CV.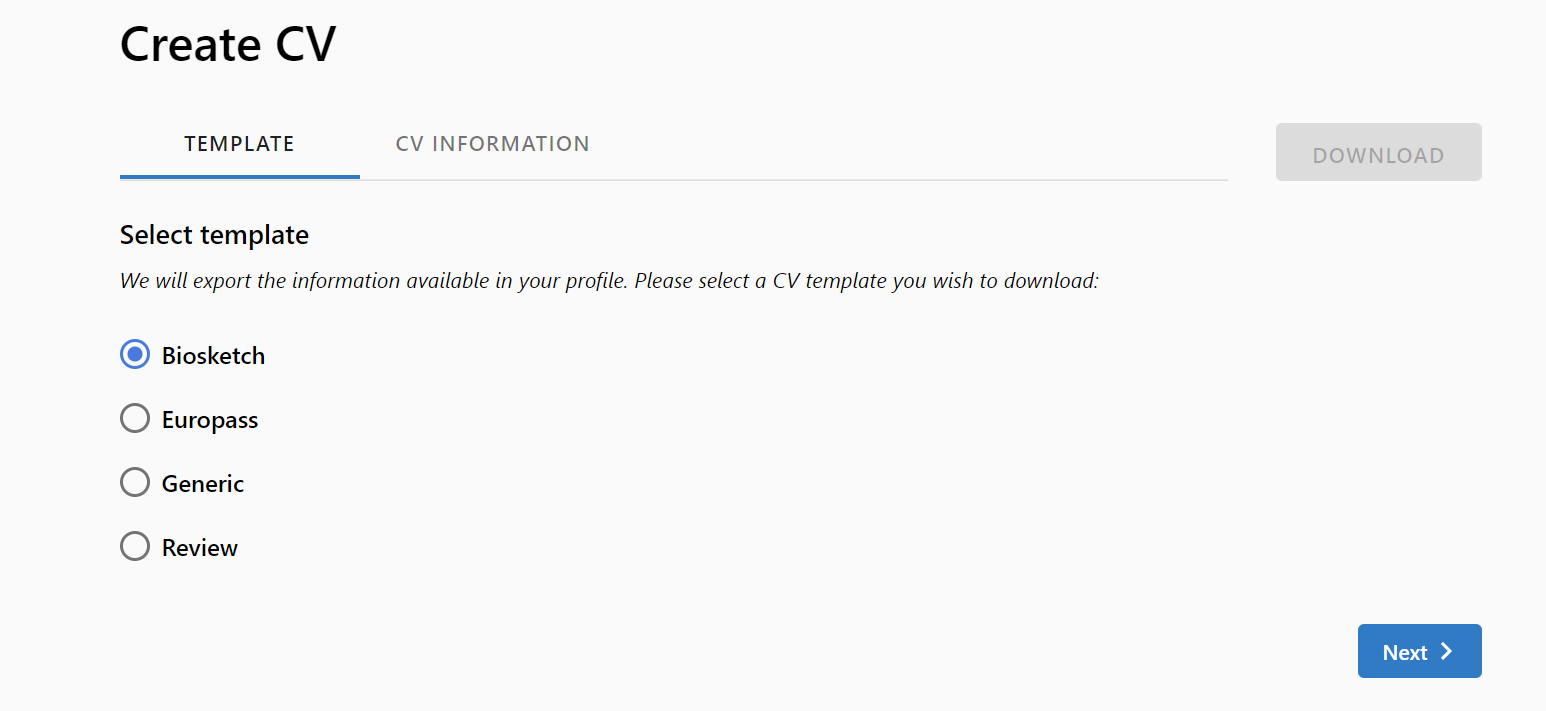 CV Templates
You can enable/disable and reorder specific CV templates from the Researcher CV Templates page at Configuration > Portal and Profiles > CV Profile Management

Enable/Disable CV Templates
To enable the button on the researcher profile, see here.