Configuring Database Search for Primo VE
Last updated
Introduction
The Database Search page allows users to search specifically for databases, and also includes auto-complete suggestions for databases enabled in Alma.
Database Search
Unlike the new Primo UI, Database Search for Primo VE does not allow you to browse using A-Z links.
The number of results per page is 20 (not configurable), and each result contains the following information: resource type, thumbnail, title, creator, date, availability, and actions (such as Citation and Email).
Database Search Results Page
Browse Databases by Category
URM-83375
When configured (see Assigning Categories to the Database Records), the Database Search page allows users to display a list of databases by clicking specific categories and subcategories, up to three levels.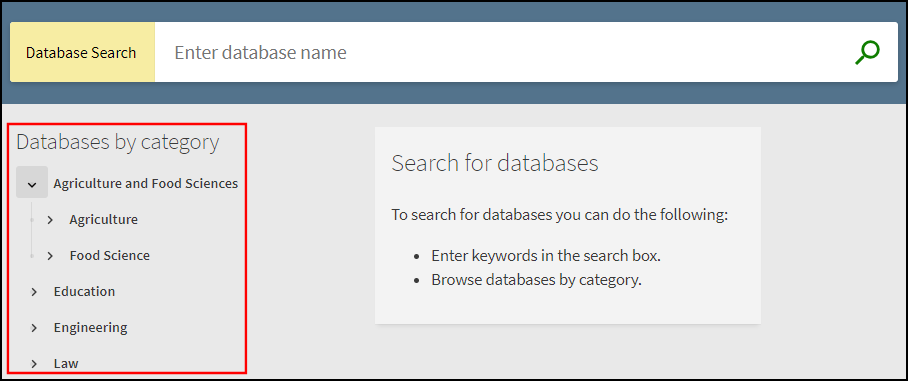 Categories in Database Search
When the Database Search page opens, the categories display the first category level only. Users can select the

icon to display the category's next level.
Configuration Options