Create an itemized Users set based on Analytics
Last updated
Question
How to create an itemized Users Set based on a report in Analytics? This is needed for example in order to change User Group, detect users whose Patron Role or User Record has an expiration date in the past
The User Set can be used by the job "Update/Notify Users" to update multiple parameters of the User and Patron record.
Answer
1. Create an Analytics report, in the Users Subject Area.
For example, to retrieve patron expiration date, look at:
-- User Details > Primary Identifier
-- Role > Role Type = Patron
-- Role > Expiry Date = as relevant
-- Have the Column Heading as Primary ID or USERNAME.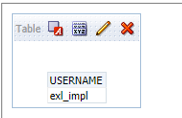 -- Save the report.
When using Excel file to load the set in step 2, again have either "Primary Identifier" header for the first column or: USERNAME.

2. Create the itemized set in Alma:
-- Go to: Admin > Manage Sets
-- Click: Add Set > Itemized
-- In the upcoming form, fill the required fields;Make sure to add "Set content type" of User.
Then, "Add Contents from File to Set". Either use the set from Analytics directly, or load your Excel file.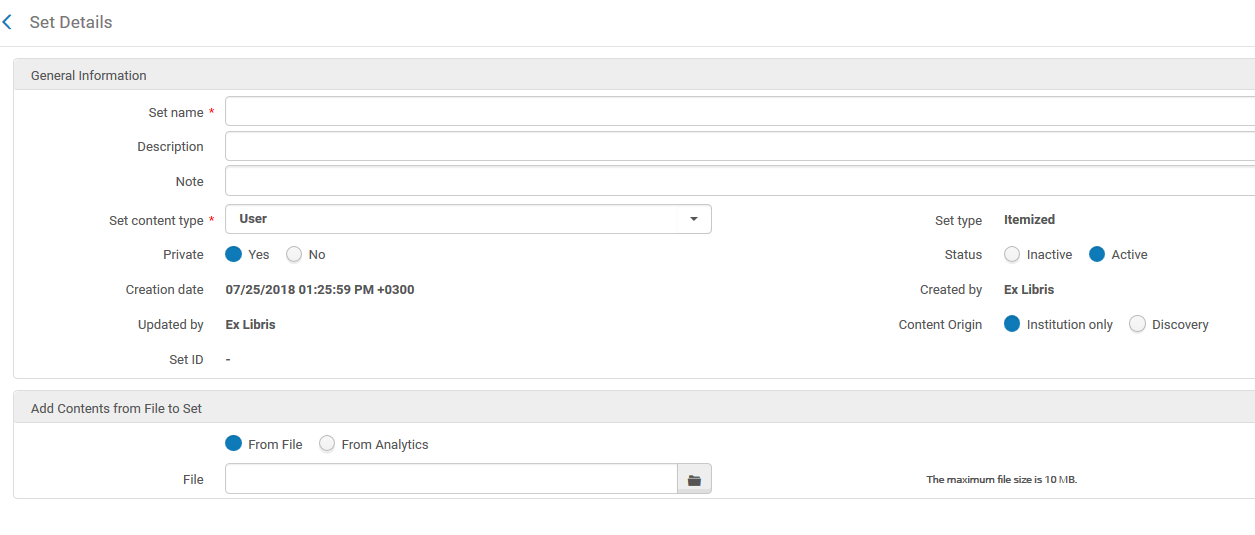 Article last edited: 2-MAY-2021