Send e-mail message to user / patron within User Details screen
Last updated
Article Type: Q&A
Product: Alma
---
Question
Can staff send an e-mail message to a user / patron within the User Details or Patron Services screen?
Answer
Yes, from the user details screen. There are several ways to open this screen. Here we show one way:
1. Search for the name of the user in the persistent search box.
2. Click Actions > Edit on the desired user.
3. In User Details > General Information > by Send Message click "Compose":

4. An email template opens up, already filled with the patron's email address: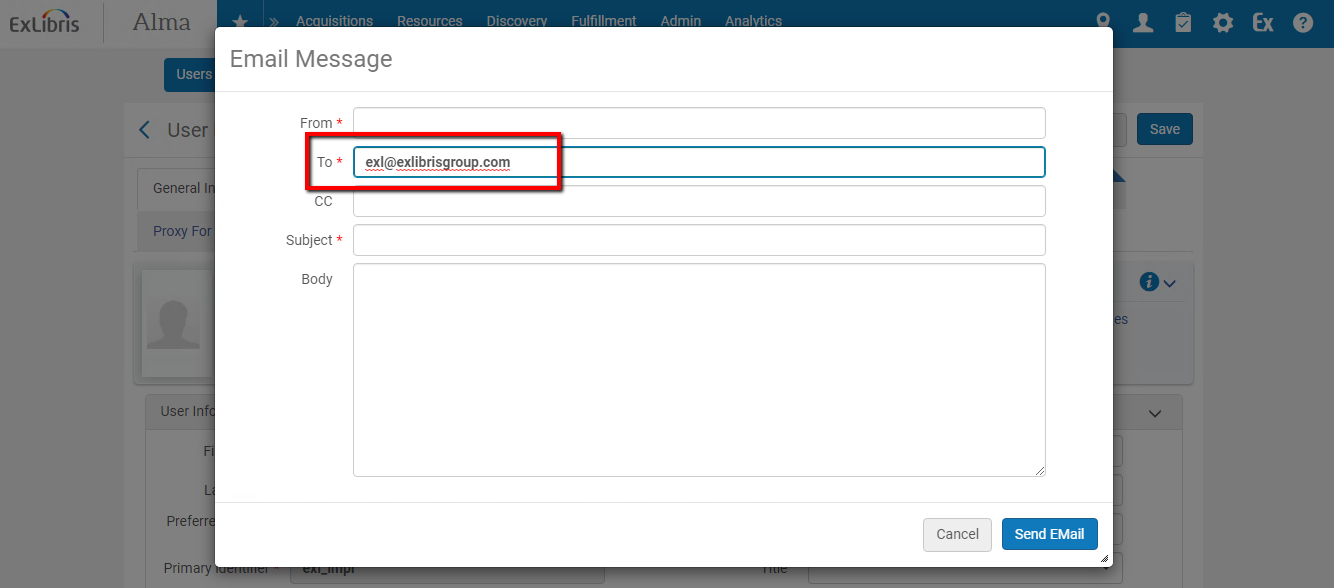 5. Fill in the From, Subject and Body of template:

6. Click "Send"
Additional Information
Operators with 'Can't edit restricted users' configured won't be able to send EMail to user accounts defined as 'restricted for editing.' More information regarding Restricting Users for Editing.
Category: User Management
---
Article last edited: 24-JAN-2022