Patron Experience
Last updated
Rapido Offers
When a request is available from another pod member, Rapido displays the offer terms.
The terms for the amount of time a physical request is available for borrowing includes the shipping delivery time, the loan period, and the return delivery time.
Rapido offers
If Cost to Patron is enabled (see Cost to Patron), and Patron Receive Cost is populated on a borrowing request, the patron will incur a cost when the request arrives at the borrowing library. When configured, the cost is included in the Rapido offer.
When a request may be available from a lender outside of your pods, the patron receives an offer to get a copy, but the terms are not available.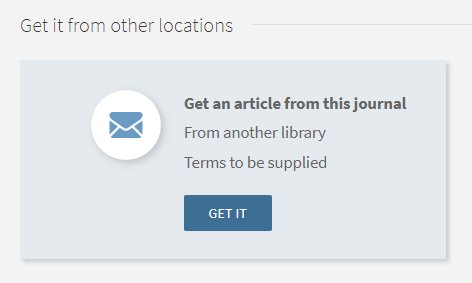 Non-Rapido offers
Request Status
Once a patron places a request and agrees to the copyright terms,
Request form
the patron can track the status of their request via their Primo library card and receive updates when terms-of-use change.
Status