Solr Admin UI
Last updated
Product: Rosetta
Product Version: 6.1
---
Question
Where can I find detailed information about my solr (IDX) servers?
Answer
Solr Admin UI (web console) can be accessed by a web browser via <rosetta_domain>:<solr_port>/solr
user name = slr
You can find your password in the server in /exlibris/dps/d4_1/system.dir/conf/solr/prop/solr-admin-users.properties
e.g.
Here we can see that we have SolrCloud set up.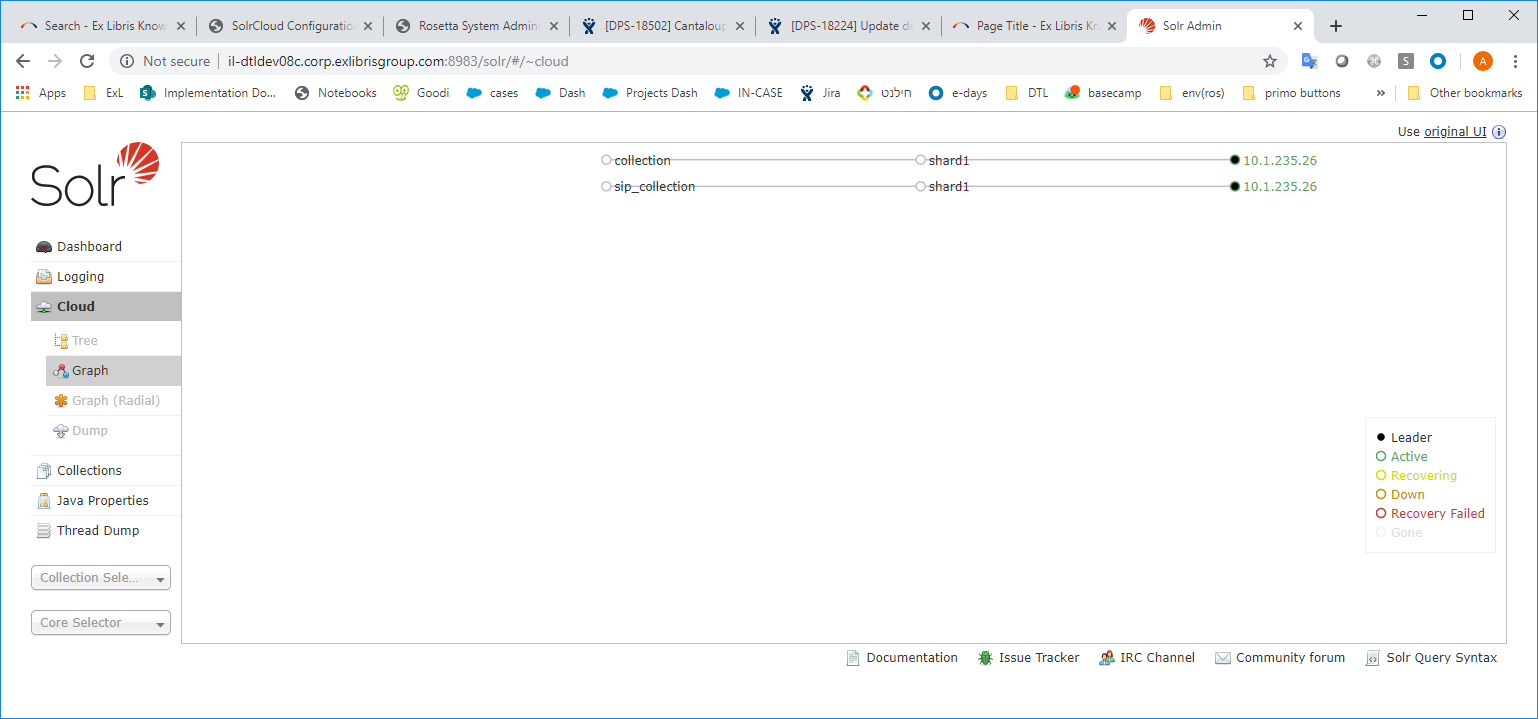 ---
Article last edited: 26-Apr-2021