Configuring User Information for Pop-ups
Last updated
To configure user contact information for pop-ups, you must have one of the following roles:
User Administrator
General System Administrator
To enhance user privacy, you can configure which elements of user information appear in the user contact information icon pop-up window (see
User Information Icon
). Pop-ups that appear from a borrowing or lending request are static and are not customizable. The configuration process distinguishes between Staff and Public user record types.
You configure these elements on the Contact Information Pop-Up mapping table (
Configuration Menu > User Management > General > Contact Information Pop-Up
). For more information about mapping tables, see
Mapping Tables
.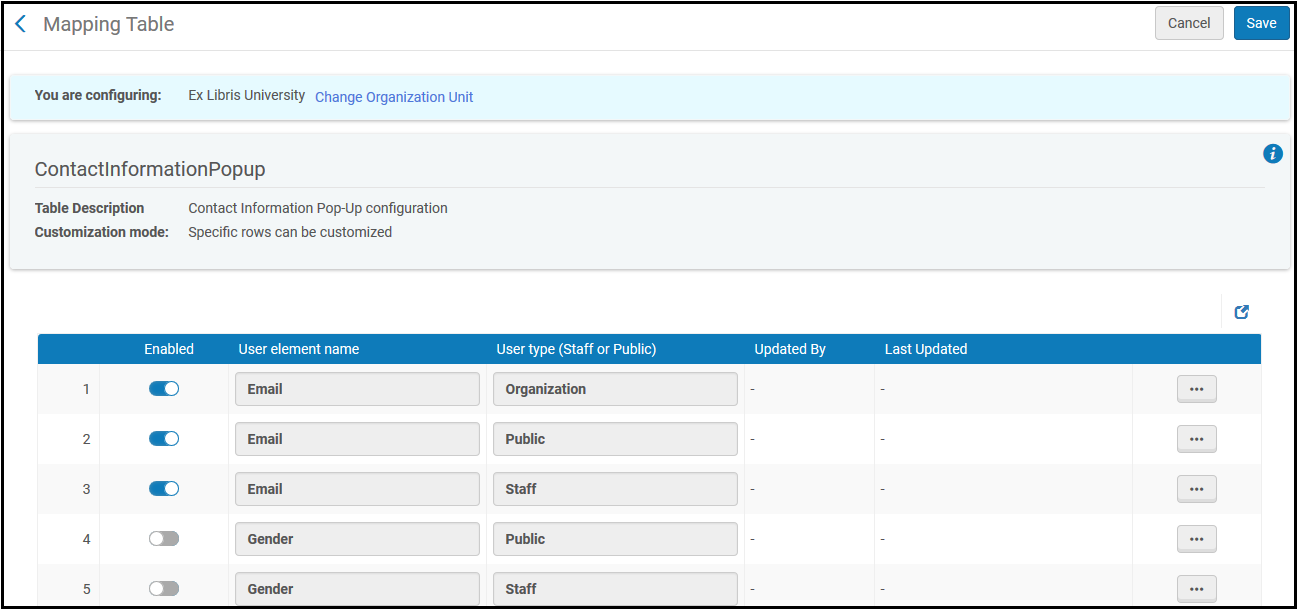 Contact Information Popup Mapping Table
You can enable information to appear in the user information popup or disable the information from appearing. The
Preferred Identifier
and
User Group
fields are disabled by default. These fields also do not appear on the pop-ups from borrowing or lending requests.