Configuring Brief Level Code Descriptions
Last updated
In Resource Management configuration, you can specify a more descriptive name than
01
,
02
,
03
, and so forth for your brief levels. These names appear where the brief level information appears such as in the Repository Search and in the MD Editor's description of the record's briefness.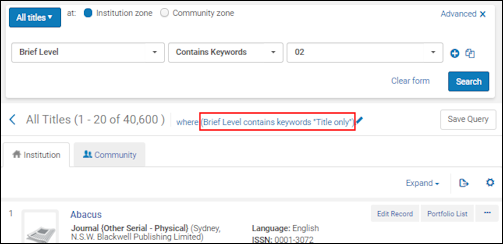 Brief Level Description in Repository Search
Brief Level Description in the MD Editor
You configure the brief level names on the Brief Levels code table (
Configuration > Resources > General > Brief Levels
). For more information about code tables, see
Code Tables
.
Brief Level Code Table
You can edit the default names and the names for languages configured for your institution.