IIIF delivery fails after installation of Hotfix 7.3.0.2 when port 8183 is used
Last updated
Product: Rosetta
Product Version: 7.3.0.2
---
Symptoms
After installation of Rosetta Hotfix 7.3.0.2 the IIIF delivery fails on environments where Cantaloupe image server was configured in HTTPs port 8183.
Open Seadragon viewer fails with message "Unable to open [object Object]: HTTP 503 attempting to load TileSource" (see image bellow), Universal viewer does not open an image.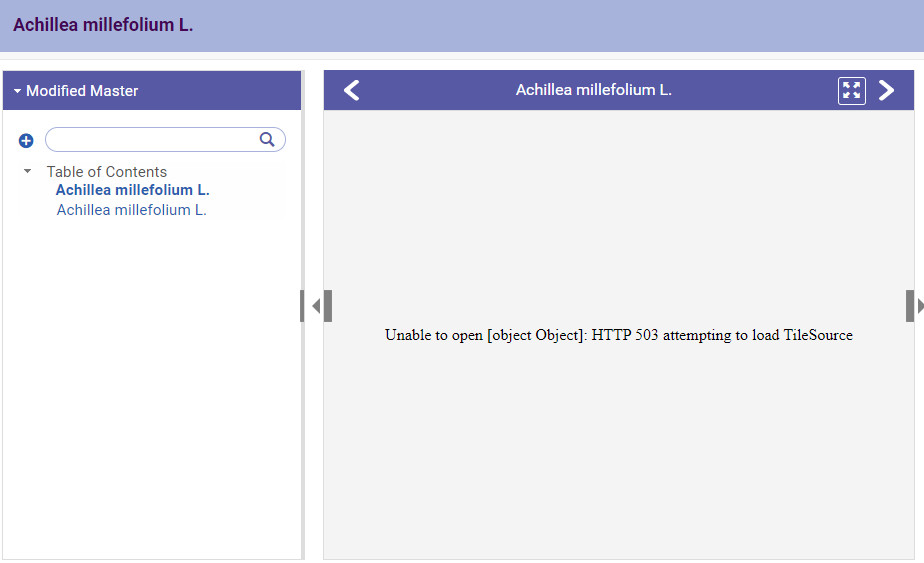 Workaround
Cantaloupe properties file in /exlibris/dps/d4_1/cantaloupe/cantaloupe.properties was overwritten with the default file during the Hotfix installation.
Edit this file with HTTPs configuration on port 8183 and add valid keystore file link.
Defect Status
Should be fixed in Rosetta SP 7.4.
Note
Please see this article to understand the changes in Cantaloupe server deployment in Rosetta 7.3. and the required configuration changes.
---
Article last edited: 22-11-2022